FInland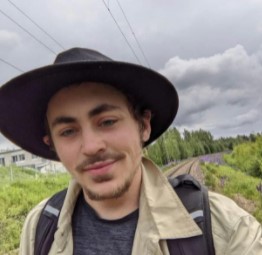 Micah Knight

Academic-Year 2021-22
University of Jyväskylä
Jyväskylä, Finland

Micah is an International Economics student at Lenoir-Rhyne. He enjoys travelling and learning new languages. He plays an active role in sharing his study abroad experiences with other students to encourage them to also go abroad.
Why did you decide to study abroad?
I chose to study abroad for many reasons, but ever since I was younger, I desired to see the world and to experience new cultures and foods. As time went on, these desires became motivations to study abroad and those desires have been fulfilled tenfold.
How is life in your host country different from life in Hickory?
Life in Finland can be summed up in one word, "Cold." Compared to life in Hickory, three are many differences such as more nature, fresh foods, and a slower pace of life. The biggest difference is the lack and over-abundance of sunlight depending on the time of year which can really mess with one's sleeping schedule.
Would you go back?
Yes, absolutely yes! Finland has so much to offer and explore. In addition, while it has been a bumpy road so far, the experiences I have had here and the beauty of the nature in Finland is unparalleled.
Did you benefit from scholarships? If so, describe which ones and what that meant to you.
I benefitted from the William and Robert Shuford Scholarship for study abroad. This scholarship has allowed me to be adequately funded during my time abroad and I am very thankful to be a recipient as it provided me with financial security for my program.
Do you have any advice for students interested in studying abroad?
Yes! Take every opportunity you are given. Stay true to yourself and your faith. Be open to new ideas and values. Do things the way the locals do. Do research about your host country. Keep in mind that you will make memories that will last a lifetime. And last but not least, never give up on your dream to study abroad!